DESCRIPTION
25mm (1 inch) Thickness MDF playing surface board
Please note other pool tables in the market use thinner tops as well as lighter materials, our tables are 1 inch thickness top and weigh approximately 150kg, this allows the table to be extremely durable and strong, increasing the lifespan of the table overall. 
Table Size: 2.45m x 1.30m x 0.85m
Standard 8Ft x 4Ft Pool Table size, used in pubs

50mm extra thick legs

Black timber finish.

Choices of felt colour; Blue felt (Only Blue is available this batch)
Assembly is required; Phone support is provided. If needed, installation service is provided at $200, only available to Syd/Bris/Melb/Perth Metro.
High speed wool felt playing surface
A good choice if you are looking for solidness and durability
Ball return; sink a ball and it will return to one end of the table
Adjustable feet provided. Can adjust in height of about 1 inch
This table can be used both indoors and outdoors, but we do not recommend storing it outdoors
Please note , our pool tables come with more BILLIARD ACCESSORIES FREE OF CHARGE than our competitors table!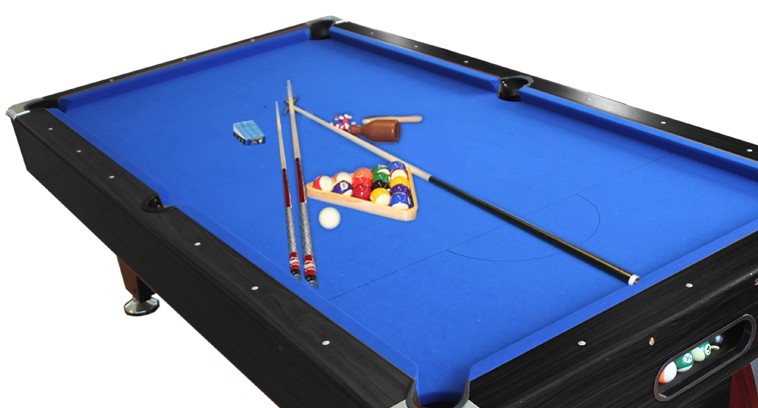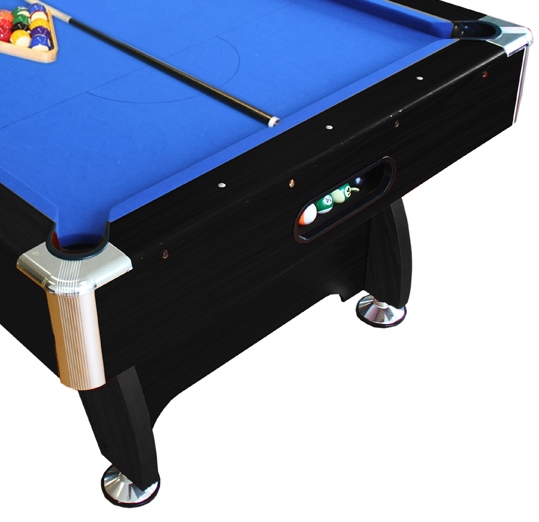 Our tables are heavier and much more durable than our competitors table. We highly recommed you visit our stores in person!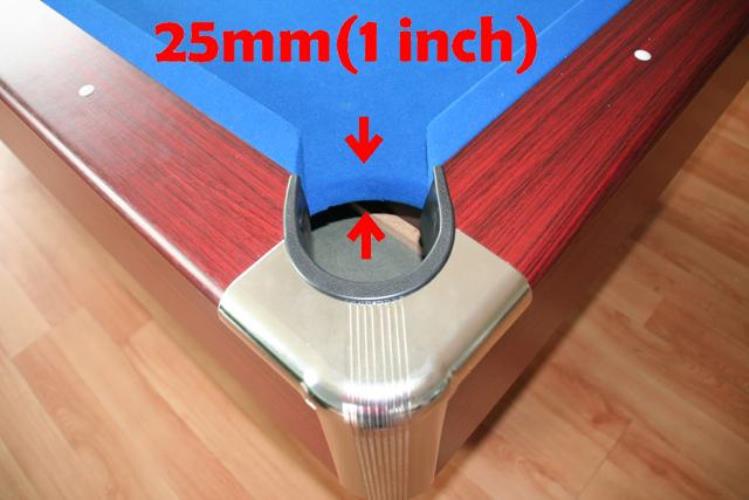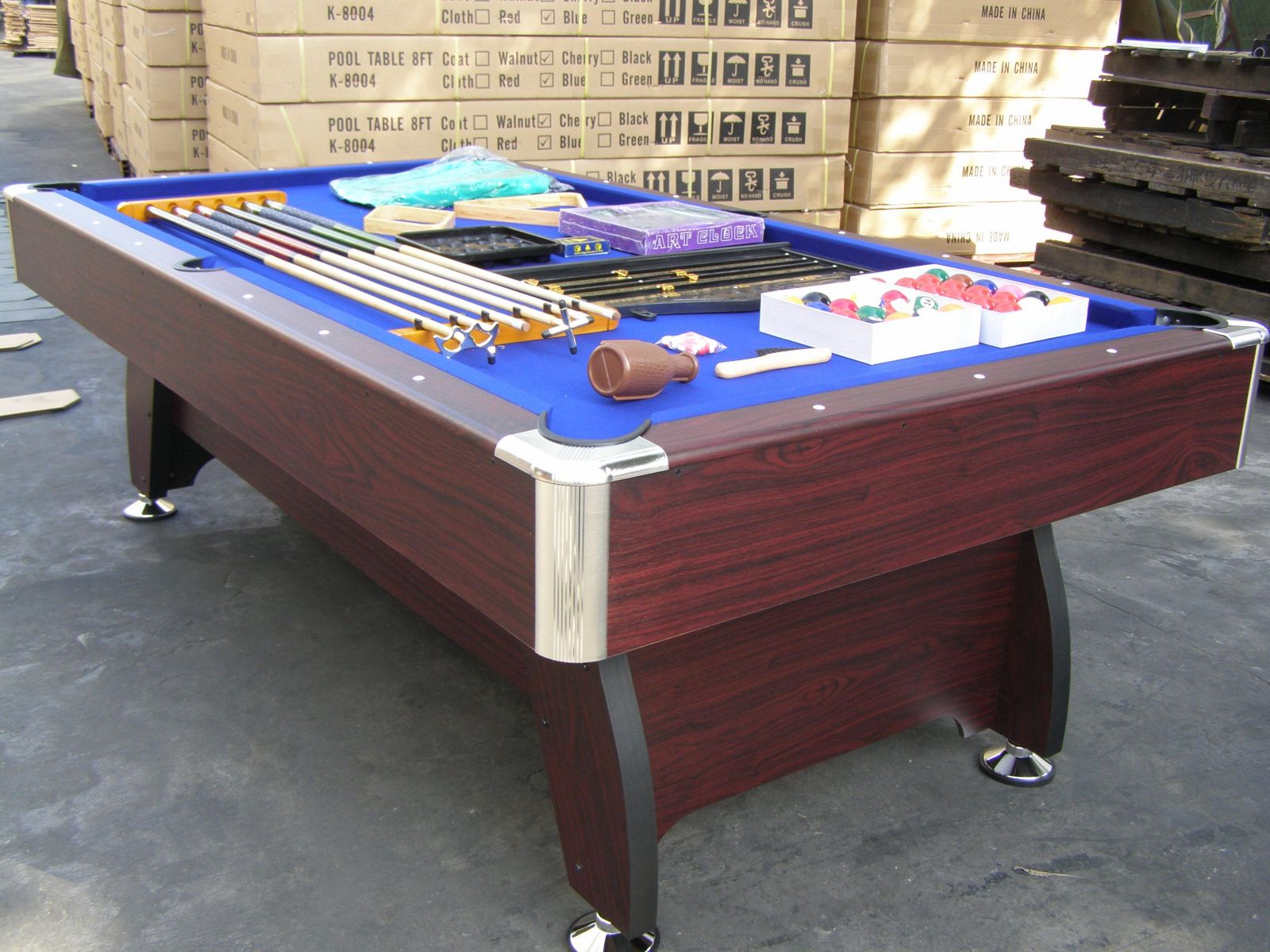 Table Tennis Top:
Full (Professional) size Table Tennis Top
19mm MDF Board
Standard dimensions: 274cm x 152cm
Weight: 65kg
Includes 2 Rackets/3 Balls/1 Net
Fits up to 9Ft tables
19mm Table Tennis top gives a better ball bounce, it's also heavier and more solid.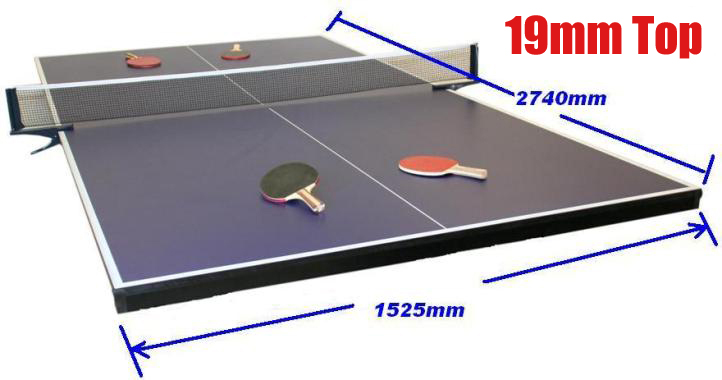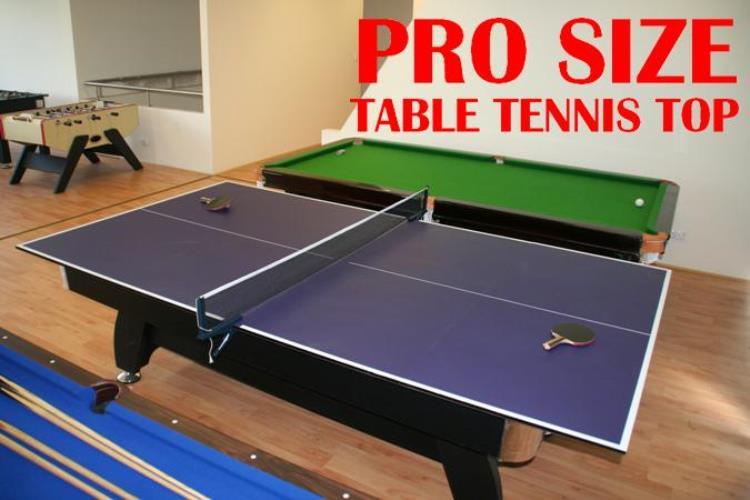 Please note , our pool tables come with more BILLIARD ACCESSORIES FREE OF CHARGE than our competitors table!
FREE Accessory kit
With all purchases of our Pool Tables, we offer free accessory kit, valued at $400
ACCESSORIES INCLUDED
2 Quality wooden handle 1/2 cue sticks.
1 Cross pool assist cue
1 Score Counter
1 Set of Pool balls
1 Set of Snooker balls
1 Set of Kelly pool
1 wall mountable cue stand
1 Triangle
1 Box of chalk
1 Chalk holder
1 Wooden table brush
1 Water-resistant table cover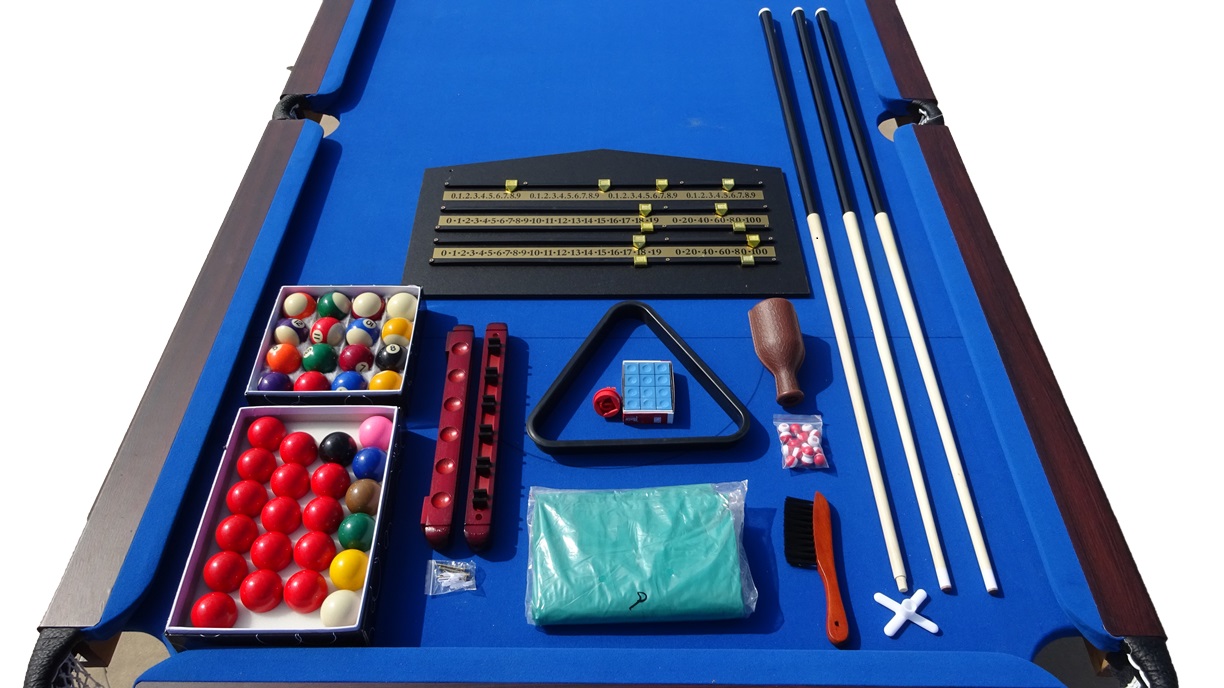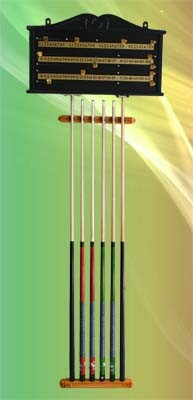 (Note: 2 cue sticks and 1 cross assist cue are included)
DELIVERY
We offer free delivery in Sydney/Melbourne/Brisbane/Gold Coast/Perth/Adelaide metro area
Note: Freight charge applied for delivery to the CBD office.
Please use the freight calculator for a delivery quote. Please allow 7-14 days to transit
For far remote country areas, we can offer depot pickup which may be a much cheaper option than the quoted to door delivery.
For certain far remote country areas that courier service can not cover, they will call to arrange a drop point. Additional charge may apply.
Due to OH&S delivery can only be to the ground level / front door. Courier/Driver cannot help you take it through any sized flight of stairs; you will need to arrange people to be there if this is an issue
For CBD delivery; please ensure there are capable people to help with the unloading of the truck and moving the product from the truck to the destination, as the driver will be unable to help if it is an office building. Please also ensure that there is suitable parking in the area.